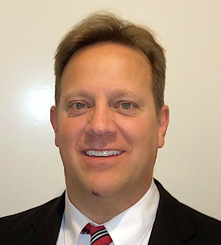 An experienced and aggressive San Diego Attorney who will fight for your rights!
My name is Michael B. Black, and I am an attorney working in San Diego County. I was admitted to the California bar in 2005. I earned a Bachelor of Science in Economics, Finance, Accounting from the University of Nevada, Las Vegas, and my Juris Doctorate from Loyola University in New Orleans.
In my law practice, I strive to provide my clients with excellent legal representation – as I value my clients and want them to know that I will fight to recover every last penny they are entitled to recover under the law. When you retain me as your attorney, you will feel valued as a client.
I will personally work on your case and will answer any questions that you may have. I always strive to maintain an open line of communication with my clients, and I want all of my clients to know they are receiving excellent legal representation.
When you need legal help, you want me on your side.  I will fight for your rights!
When your legal rights are at stake, you need someone on your side to fight for your recovery and your future. I am the San Diego attorney that understands the complications that can arise in the various cases I represent. As such, I work meticulously to protect your rights during the entire process. I have successfully represented numerous clients throughout San Diego County and can help you too. Call 1-619-206-2056 or email michaelbblack@yahoo.com to schedule your free confidential consultation. Remember there is no obligation.
Sincerely,
Michael B. Black, Esq.
"The 1st attorney dropped my case when the other driver said the accident was my fault. But it wasn't my fault. I was discouraged and didn't know what to do. My mother urged me to call Mike, so I did. We met, I told him about my case, and he agreed to help me. He worked very hard on my case, and he always kept me informed. I have referred my friends to Mike." Michael B. Black
Licensed for 14 Years
State Bar of California
License # 236848
Su abogado en español
Law Office Location
2220 Otay Lakes Road
Suite #502-217
Chula Vista, CA 91915
T. 619.206.2056
E. michaelbblack@yahoo.com