Wrongful Death
Losing a loved one is never easy – but what is worse, is the sudden death of a loved one due to the negligence, recklessness, or intentional act of someone else. Surviving family members suffer through unthinkable grief and hardship – and to complicate all of that, they may not be prepared to go through the associated financial difficulties, including funeral and medical costs and future lost wages of the loved one.
Although no amount of money can bring a lost loved one back, it can help ease the financial burden and associated anxiety which family members have to deal with in regards to the death and any associated medical/funeral expenses and the decrease in wages for the family.
I understand these things. If you have lost a family member due to wrongful death, please give me a call – I can help you.
Michael Black – Fighting for your Rights!
When your legal rights are at stake, you need someone on your side to fight for your recovery and your future. If you are seeking a San Diego lawyer who provides quality legal service and who treats his customers as valuable clients, then you have arrived at the right place. I am a San Diego attorney that understands the complications that can arise in a case like yours. As such, I work meticulously to protect your rights during the entire process. I have successfully represented numerous clients throughout San Diego County and can help you too. Call 1-619-206-2056 or email michaelbblack@yahoo.com to schedule your free confidential consultation. Remember there is no obligation.
Loved One lost due to Negligence?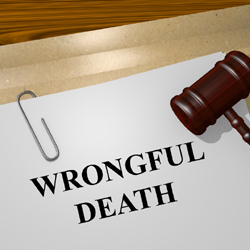 "Very polite and helpful! I had no attorney and called for advice, Mr. Mike Black helped me and told me what I should do. He is a very nice person and I will tell all my friends to call Mr. Mike Black when they need an attorney." Michael B. Black
Licensed for 14 Years
State Bar of California
License # 236848
Su abogado en español
Law Office Location
2220 Otay Lakes Road
Suite #502-217
Chula Vista, CA 91915
T. 619.206.2056
E. michaelbblack@yahoo.com